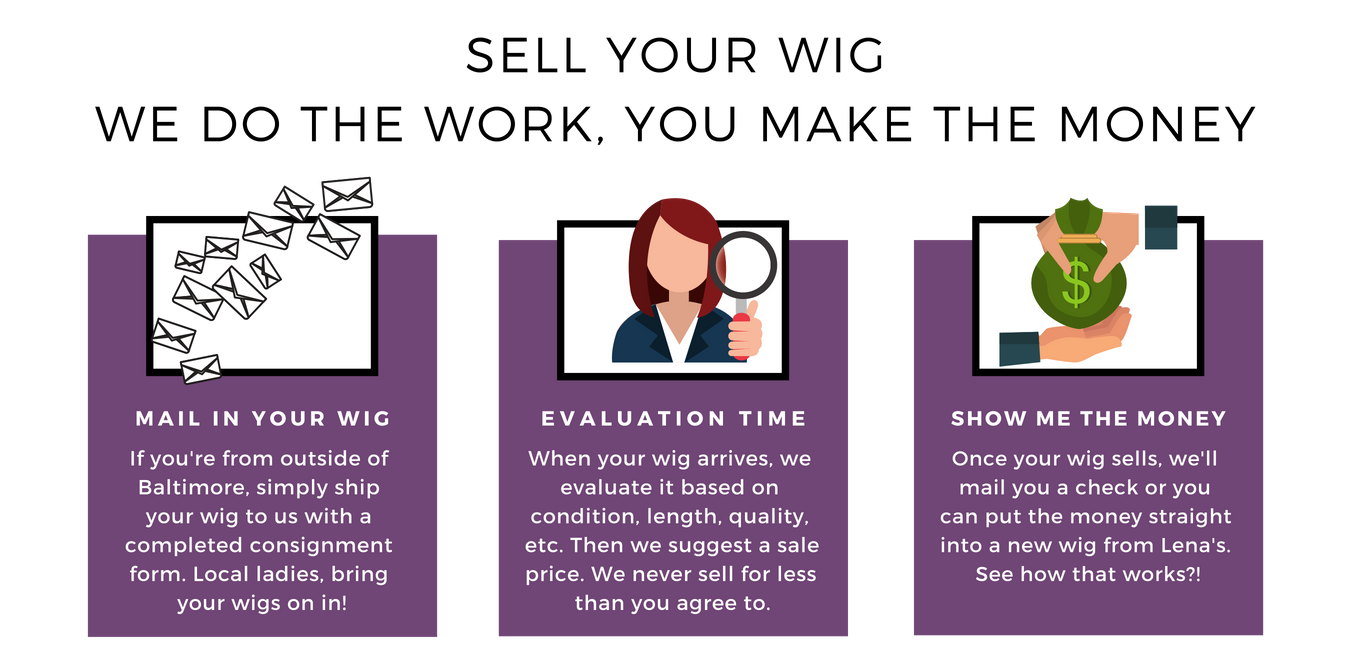 We're here to help when something goes wrong with a wig: wrong cut or color, uncomfortable cap, or maybe you were pressured into buying something that isn't for you. Let go of the guilt trip, we'll take care of selling your wig for you. Sit back, relax, and let the cash flow!
Click here to download our CONSIGNMENT FORM.
Are You A Wig Manufacturer With Too Much Stock?

We Can Help
Lena's Wigs has sold hundreds of overstock and clearance wigs for manufacturers and vendors. Let us get you back in the black by moving your older and extra inventory fast! Contact us at customerservice@lenaswigs.com